Unique Body Clinic, Sandy Hill, Coggeshall Road, Braintree, Essex, CM77 8EU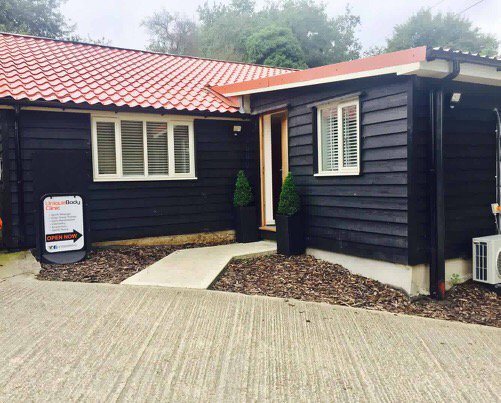 Approaching from Braintree direction:
Travel along the A120 toward Bradwell. You'll pass the Dolphin pub on your left and at this point, the road will split and the central reservation begins. The clinic is on the other side of the central reservation. You will need to do a U-turn at the top of the hill before you get to Bradwell. This is a tricky junction so take your time. Head back down the hill in the left-hand lane.
The turning for the clinic is on the left.
NOTE: Do not blindly follow your sat nav! Rather than tell you to U-turn, the sat nav may take you on a long detour!
Approaching From Colchester direction:
Follow the A120 toward Braintree, through Bradwell. When you leave Bradwell the road will become two lanes and you'll start to travel down a hill. You'll find the clinic at the bottom of that hill, on the left.
Please call the clinic on 01376 349 991 if you have any problems finding us. If you cannot get through, call Louise's mobile on 07908 235 876. If she is with a client she will call you back as soon as she can.
There is free parking at the clinic.
Come and visit us at our clinic in Braintree, Essex or book in for a video consultation.